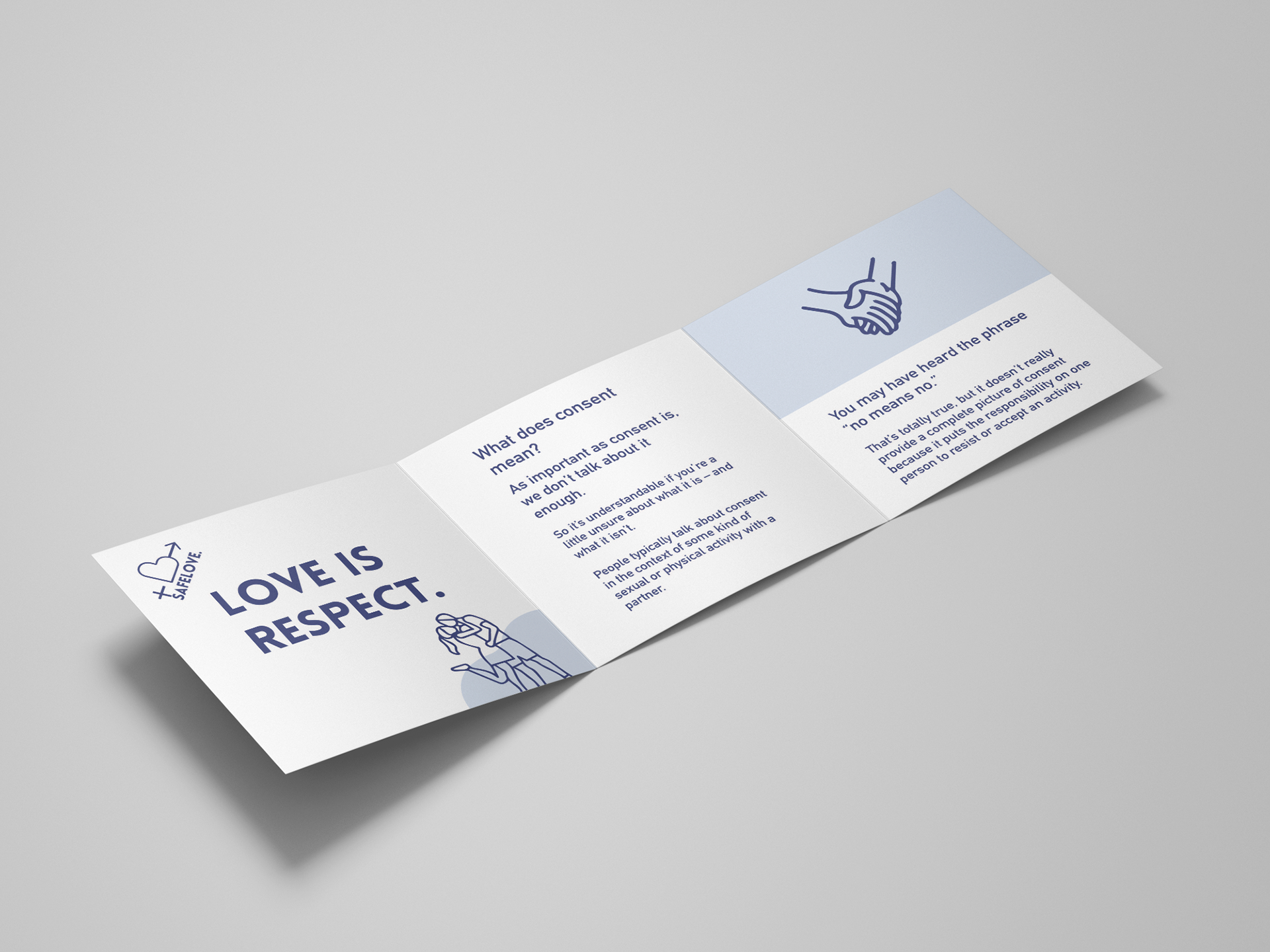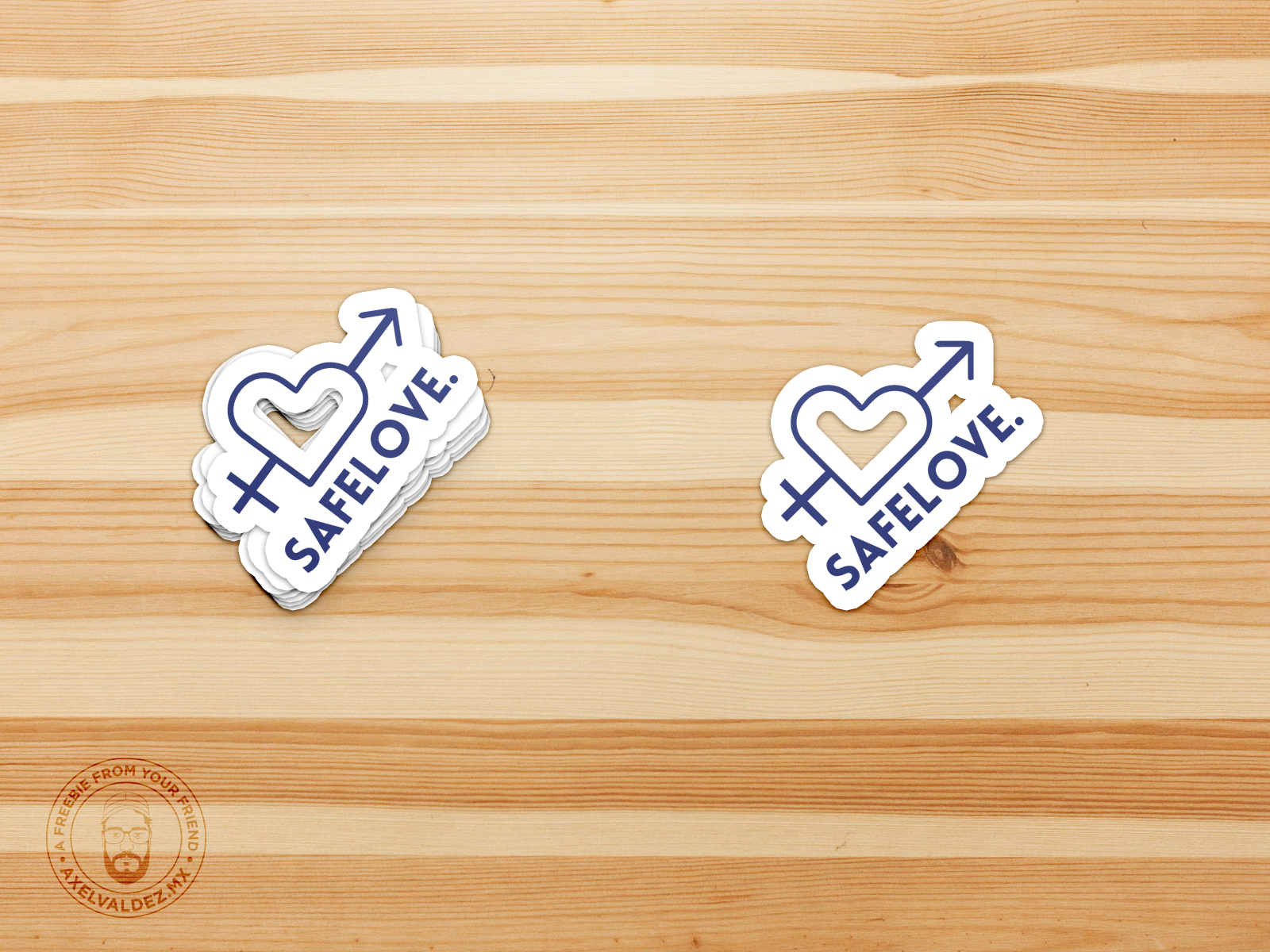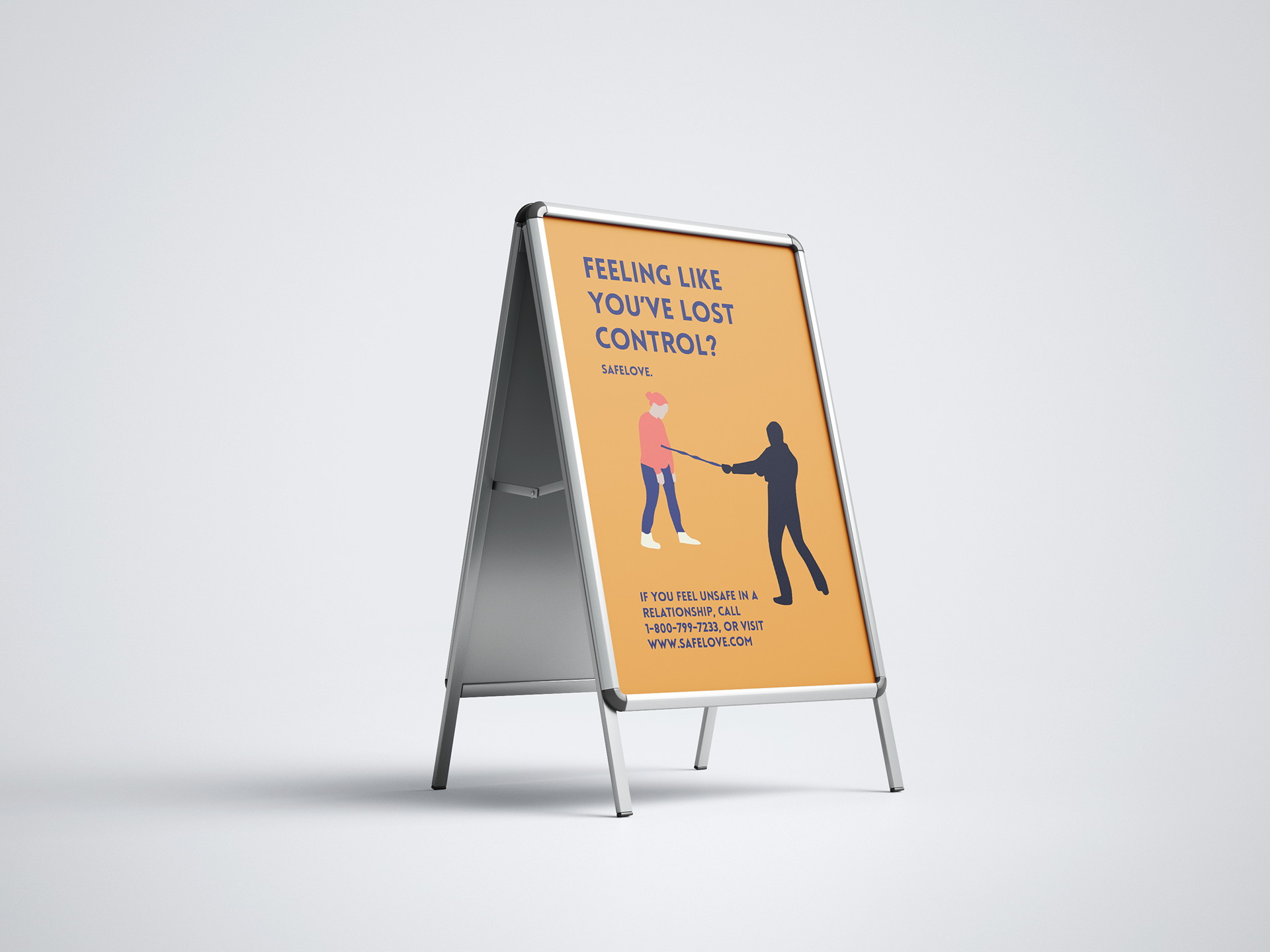 These are the final artifacts for the project. There is a brochure, stickers, and a poster. The brochure is designed to be included in a "safe sex" kit as a reference and educational  tool about consent, exploring the nuances of consensual sex. The sticker is intended to provide a lasting sense of impact and redirect the users' thought process to the product (eg, if it is placed on a water bottle or laptop), as well as produce brand credibility and holistically stimulate conversation about consent. The poster is designed to provide awareness about the program.

Thesis: In a Christian space where morality guides policy, lines are blurred and proper education on sex, consent, and sexual identity is not often provided. Young people in Christian environments deserve knowledge on their bodies and rights.
Audience:
The target is everyone in Christian spaces, but more specifically those that holdpower within them. For example: school deans, RAs, pastors, youth leaders,etc. More specifically, those who choose to overlook microaggressions/sexualviolence that occurs even in Christian schools, churches, and homes. Instead ofaddressing, and searching to create an innovative answer to the problem, theychoose to push the issue under the rug, and refuse to deal with it.The target audience is maybe also students/younger people who would be thetarget audience for the education tools itself. There are many students who seethe lack in proper sexual education in their communities and schools, and who might be advocates for the program if they saw that it was available.

Mission: Create a sexual conduct standard for the Christian community (ex: SPU), encouraging conversation around safe sex, and abolishing the taboo that currently exists around abstinence vs sexual activity. Establishing a sex education program for the community is desperately needed, and will create a more positive and inclusive environment with less victims and more empowered, educated individuals. 
Initial ideas:
>A sex education kit. This was my initial idea, and I still would like to explore it further. The sex education kit would include condoms, the pamphlet I designed, and other tools and resources designed for students/young adults. The bus would be available via mail subscription or another discreet form of delivery, and would include resources to encourage the user to continue engagement with the product/service.
>Posters. "Time's Up" and "Me Too" posters have a shock value- and that's what makes them efficient. I wanted to make my poster visually beautiful, and not necessarily carry shock value, but intrigue the viewer.
>Website or app of some kind. Assuming this would develop into a full-fledged educational program, there would assumedly need to be some kind of digital aspect to allow viewers to educate themselves independently. To be further explored!