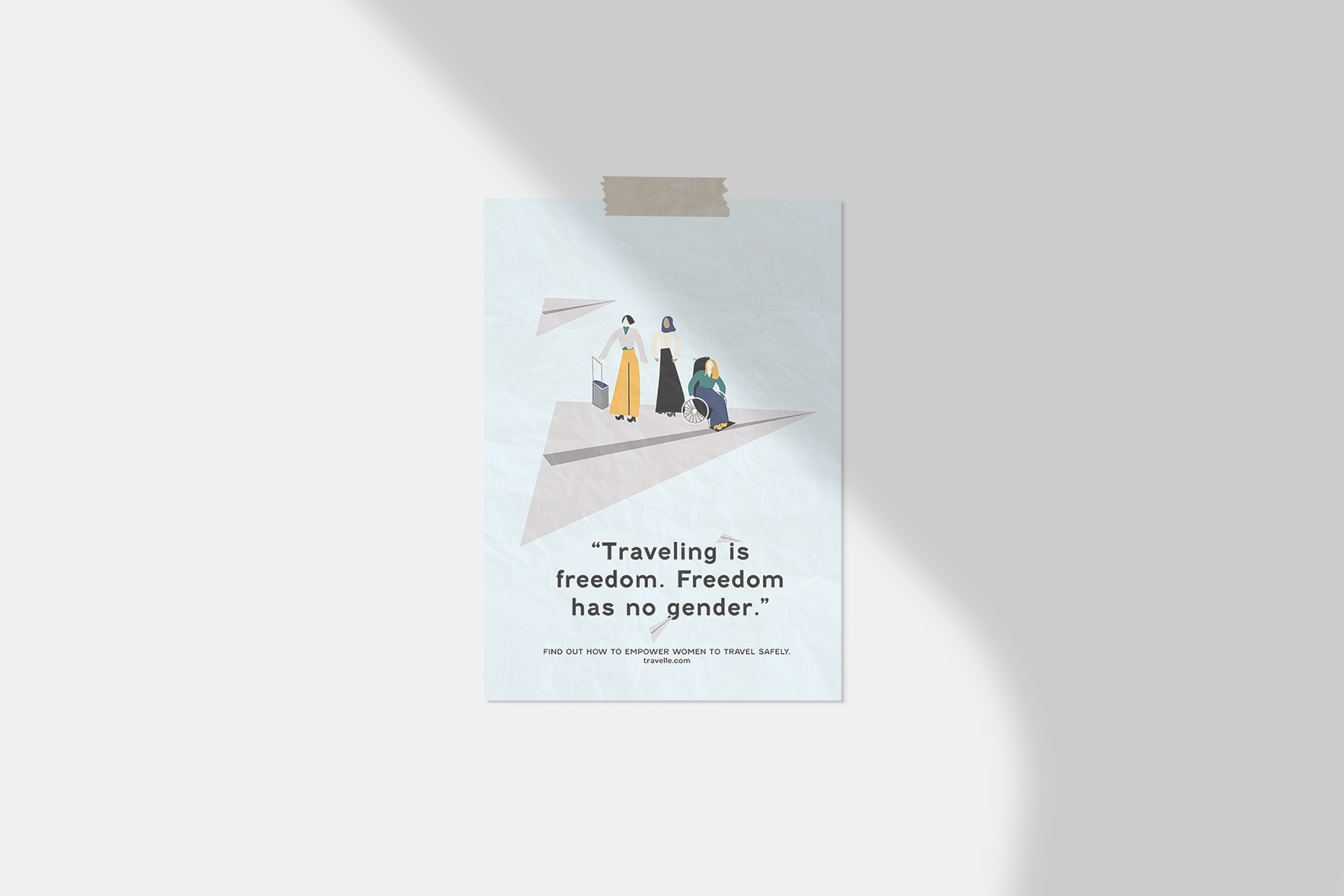 TravellE is a fictional travel service for women, empowering and encouraging them to travel solo.
The name, as evident, comes from "elle," the Latin-based root, and French word, for "her."  This poster was created in response to a social action prompt, calling viewers to engage in their communities. According to a 2014 Booking.com survey, 72 percent of American women like to travel solo. Searches for "solo female travel" grew by 52% between 2016 and 2017. However, women face sexual assault, harassment, and even murder while traveling abroad; even if they are prudent and take precautions.
For this project, I drew inspiration and research from the studies and patterns represented in several international sources, among others: a thesis on foreign female travelers from Haaga-Helia University, a survey of women travelers in the "Me Too" era by Eric Mower & Associates many opinion pieces from the Guardian, and a thesis on solo female travel from Southern Cross University.
A key priority of our mission is to be inclusive. While the service is aimed towards women, I wanted it to be encompassing and inclusive of all identities, cultures, and abilities.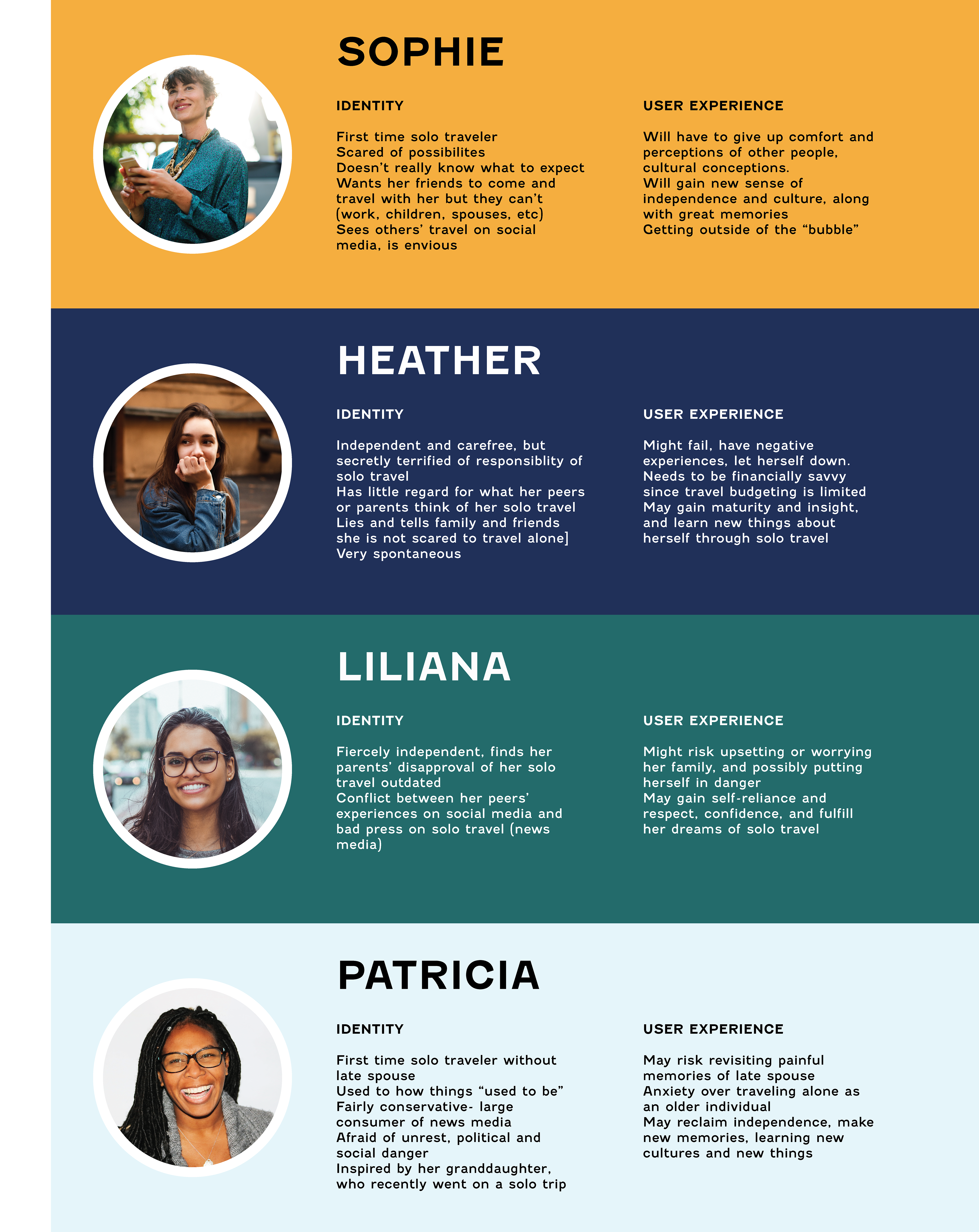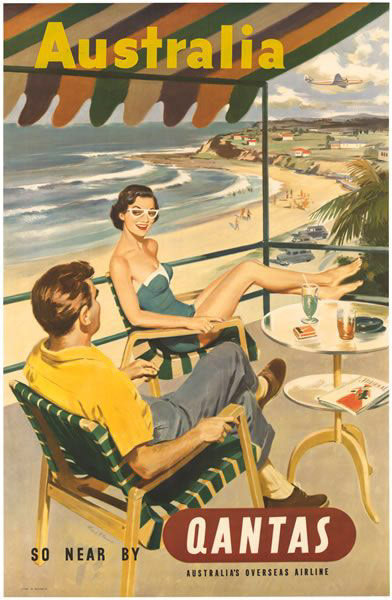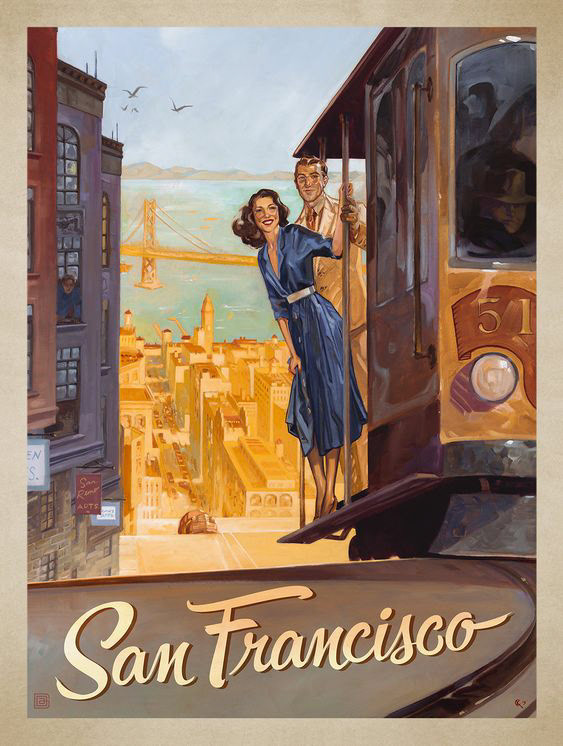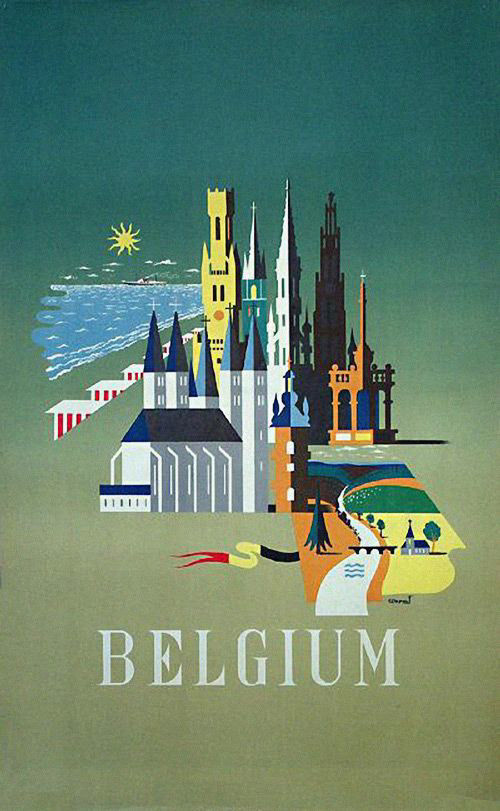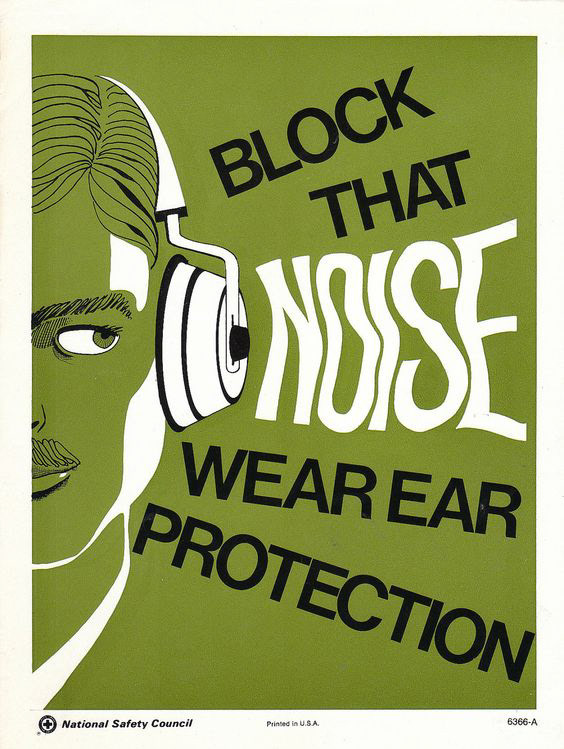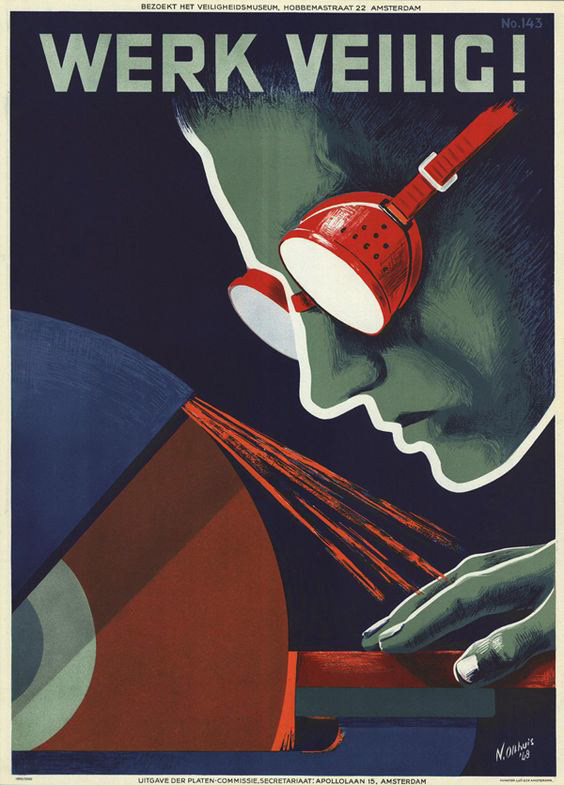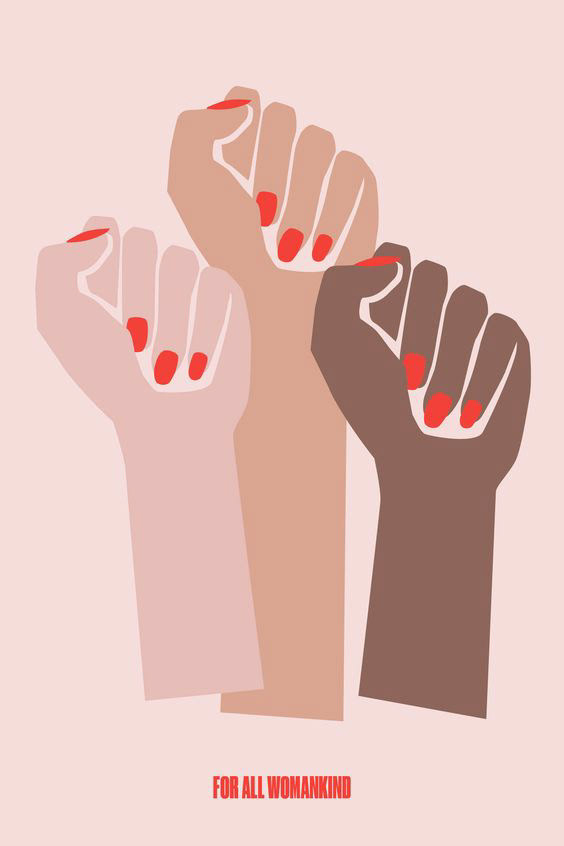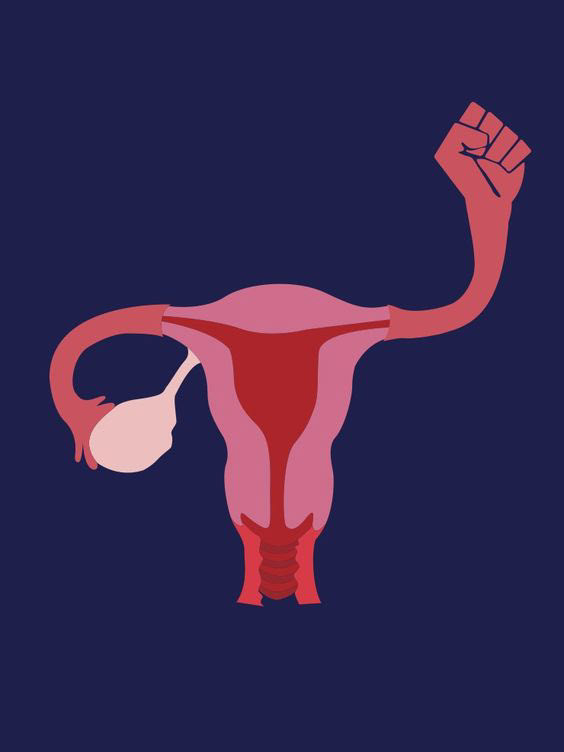 Brand moodboard: a mix of brightly colored Swiss-style safety posters, glamorous European travel ads, and modern feminist illustrations.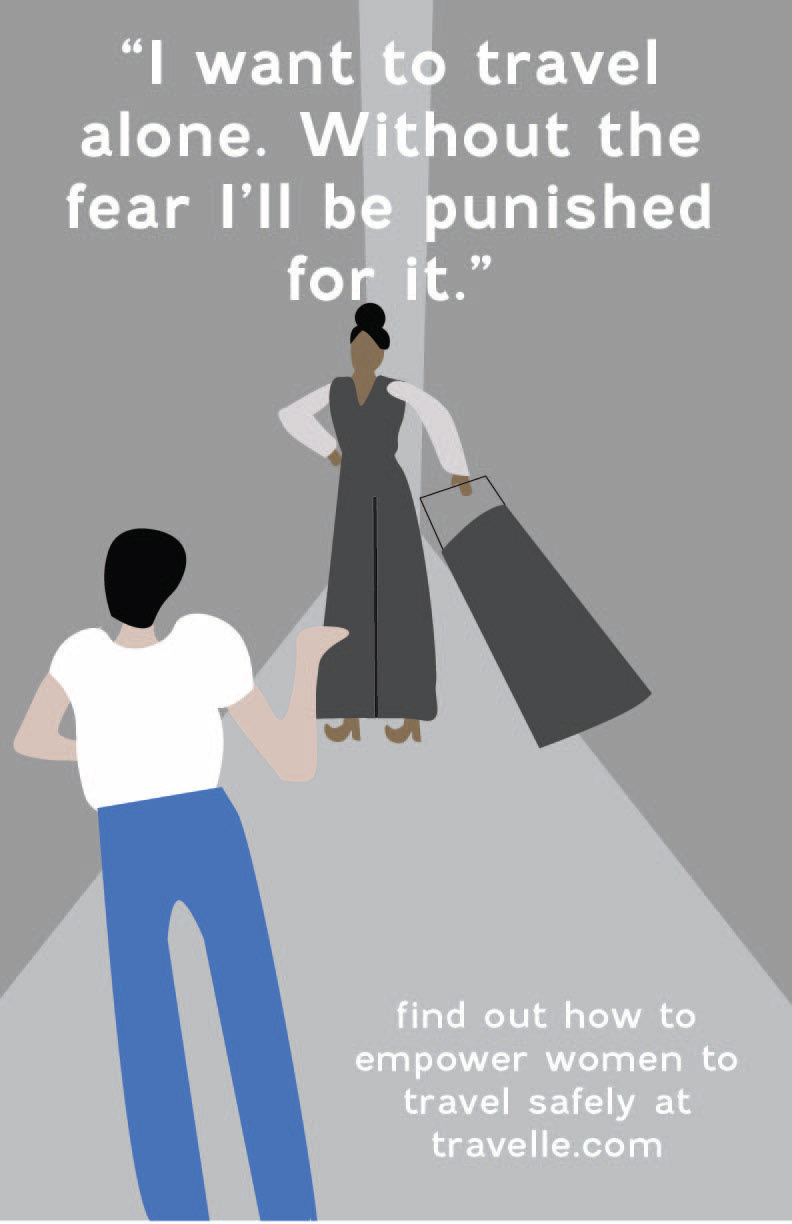 Early design explorations.
I first used the color scheme similar to that of the last illustration (purples, pinks, and other pastel colors) but received the critique that it felt too feminine, so I toned it down and changed it to a cooler, more neutral palette of greens and blues. I wanted to create a system that stood out from the millennial pink that runs common in this space. I wanted to avoid light, typically feminine pastels and airy typography, while maintaining a clean, bright look that was attractive to people of all genders, not solely women.

My first rendition of the wheelchair itself  felt gawky, flat, and disproportionate. I consulted with several peers, asking what could be made better to make the wheelchair more realistic (while maintaining the charming, whimsical illustration style) and reshaped the handles and seat to make them better portray inclusivity.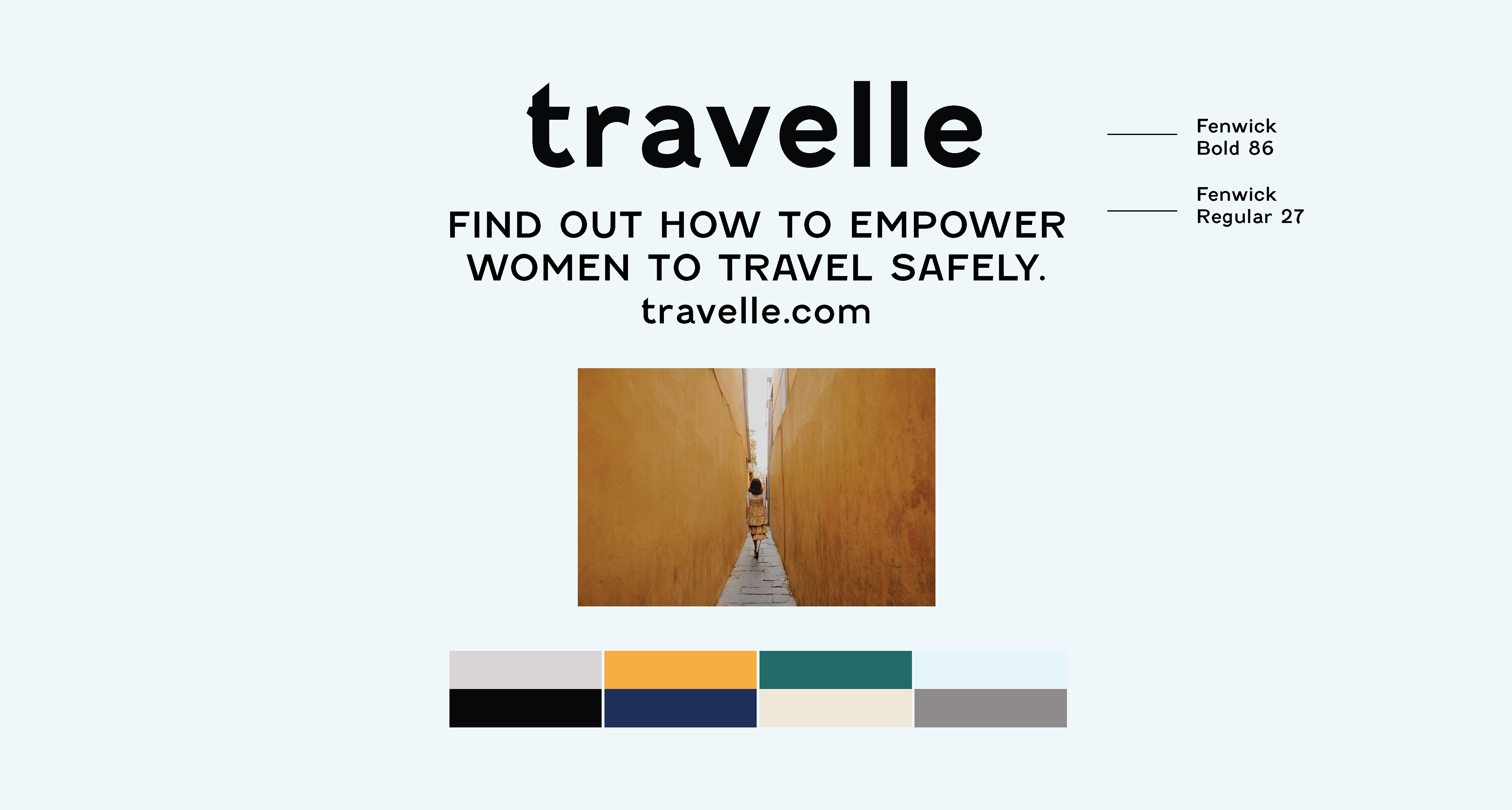 Branding - bold typography with whimsical imagery and gender neutral colors with variants.
I wanted to create a poster that captured the independence, beauty, and bravery of women who dare to travel alone. I wanted to utilize a whimsical illustration, that depicted diverse women, feeling empowered and free. The symbol of a paper airplane conveyed this beautifully. 
The palette I chose creates a warm, friendly feel; yet not too feminine, as I received criticisms during my final critiques that the original palette I chose may not reach male audiences as well as a neutral one might. 
The second palette I created uses bold, cooler colors, with orange for a pop of color.
​​​​​​​